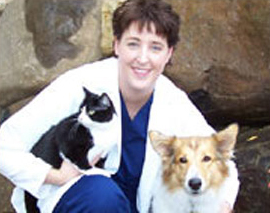 Dr. Brenda Johansen, Co-owner, Harmony Pet Care, Inc.
Dr. Johansen is a licensed veterinarian and 1997 graduate of the UW—Madison School of Veterinary Medicine. She completed her undergraduate work at the UW-Madison and Colorado State University. Dr. Johansen has been practicing exclusively in small animal medicine since graduation in both general and emergency practices. She has a special interest in laser and soft tissue surgery, anesthesia and internal medicine. When out of the office, she enjoys spending time with her family and Collie Mix, Kelsie.
Dr. Johansen is federally accredited and a member of the American Veterinary Medical Association, the Wisconsin Veterinary Medical Association, the Waukesha Veterinary Medical Association and the American Animal Hospital Association.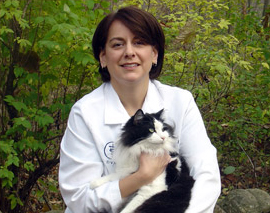 Dr. Mary Hartay, Veterinarian
Dr. Hartay earned her Bachelor's degree in biology from Purdue University and received her Doctorate of Veterinary Medicine from University of Wisconsin-Madison in 1993. She practices small animal medicine and surgery exclusively since graduation. Dr. Hartay has been active as a member of various veterinary organizations and served two years as the secretary-treasurer of the Milwaukee Veterinary Medical Association. In addition to quilting, crafting and volunteer work, Dr. Hartay spends her time with her husband, Scott, their two children, Annie and Matthew, and her two cats Emily and Edgar.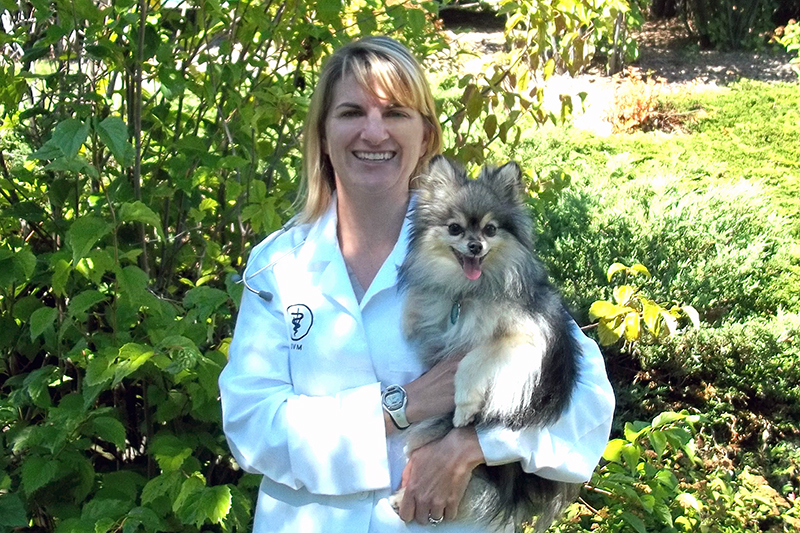 Dr. Katie Niebler, Veterinarian
Dr. Niebler joined the Harmony Pet Clinic family in November 2014. Having grown up in the Milwaukee area, she attended Marquette University for her undergraduate studies, and then obtained her doctorate of veterinary medicine from the University of Wisconsin-Madison School of Veterinary Medicine. After veterinary school, Dr. Niebler completed a year-long internship in small animal emergency medicine. Since then, she has worked in companion animal general practice in the Waukesha area. Dr. Niebler's primary interest lies in providing excellent preventative health care for your pet. She is excited to work with you and your pet throughout all stages of its life in order to keep your furry friend happy and healthy. In her free time, Dr. Niebler enjoys jogging, hiking, and skiing the trails of the surrounding Kettle Moraines with her husband Rob, sons Matthew and Luke, and her dogs, Hudson and Pippin.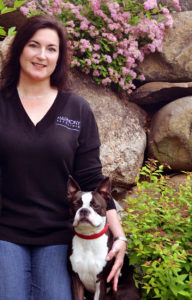 Laura Tuttle, General Manager
Laura Tuttle is no stranger to Doggy Day Care. Starting out as a long-time customer of CBDDC, when her first lab/mix Tucker, was just a wee-pup. She then joined the CBDDC's team as a full time groomer and worked where ever needed within in the day care. She was later promoted to Facility Manager of the west side day care and kennels at Central Bark Waukesha/Harmony Pet Care. Currently the General Manager of Harmony Pet Clinic, she is also a member of the Wisconsin Veterinary Practice Managers Association through which she furthers her education in the veterinary management field. Behavior Seminars, Behavior Videos and books and Training classes are just a few of the tools that she furthers her knowledge and understanding of pets. Laura brings with her a wide range of experience and knowledge from business management to animal care, behaviors, and training.
Laura and her husband Neil share their home with their two dogs; Finnley (Boston Terrier) and Enzo (Labrador Retriever).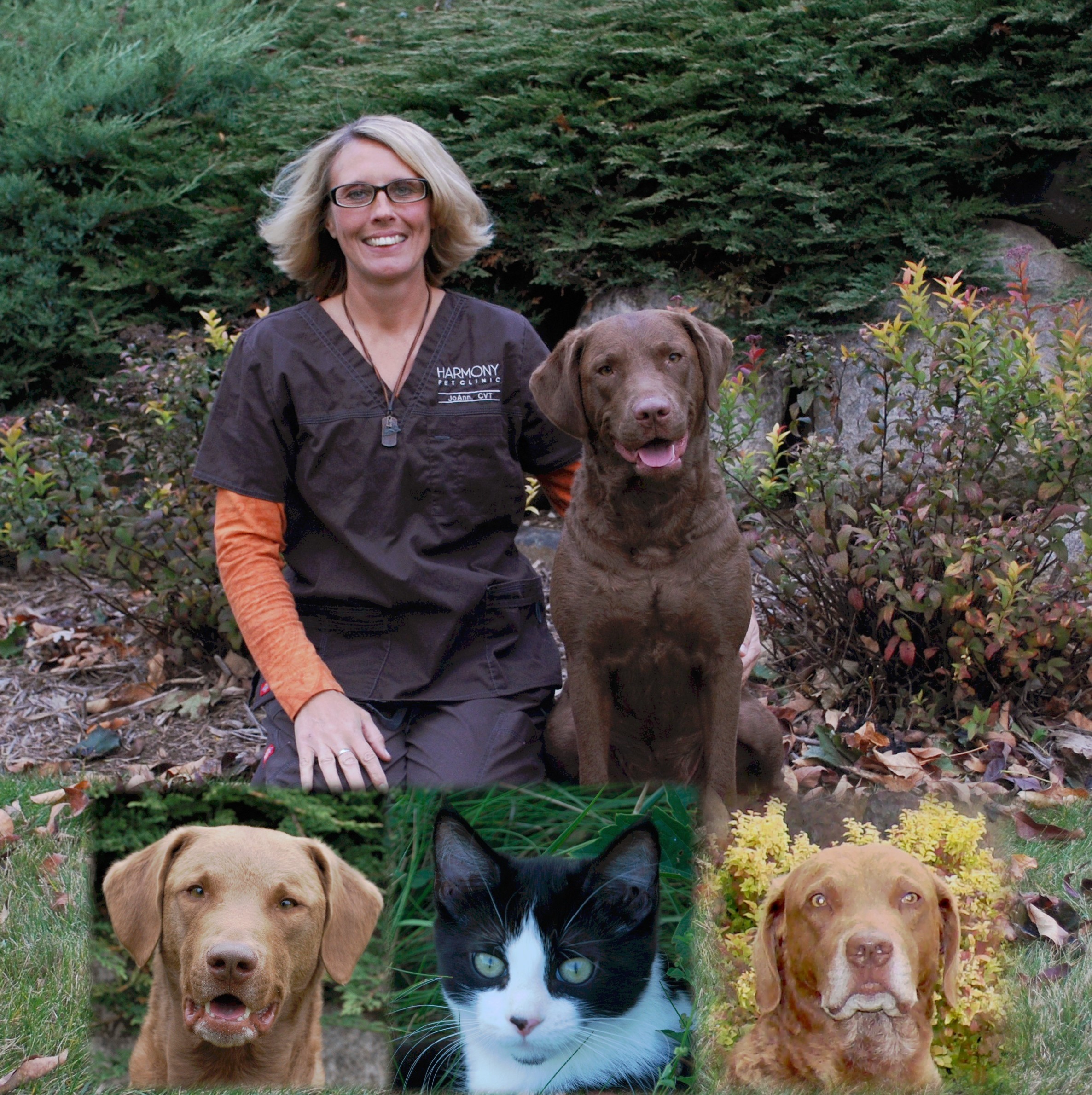 JoAnn, CVT
JoAnn is a graduate of the Madison Area Technical College Veterinary Technology program. She has over two decades of clinical experience with small animals. JoAnn has a hobby farm with her husband John where they raise a variety of birds and breed their Chesapeake Bay Retrievers (CBR). JoAnn has four dogs and one cat. She is currently training and running hunt test competitions, as well as showing "Gambler" & "Glory" in the conformation ring.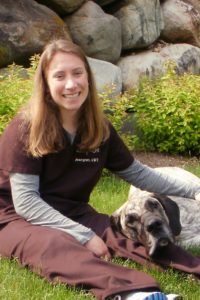 Margret, CVT
Margret has a Bachelors degree in Biology from UW Milwaukee and has recently became a Certified Veterinary Technician. She has been working with animals for several years. Before coming to us she worked in the Zoo setting for 8 years with a variety of animals including Rhinos, Elephants, and the Big Cats. She also worked as the assistant manager in the Doggy Day Care and Kenneling side of our facility when we first opened in 2002.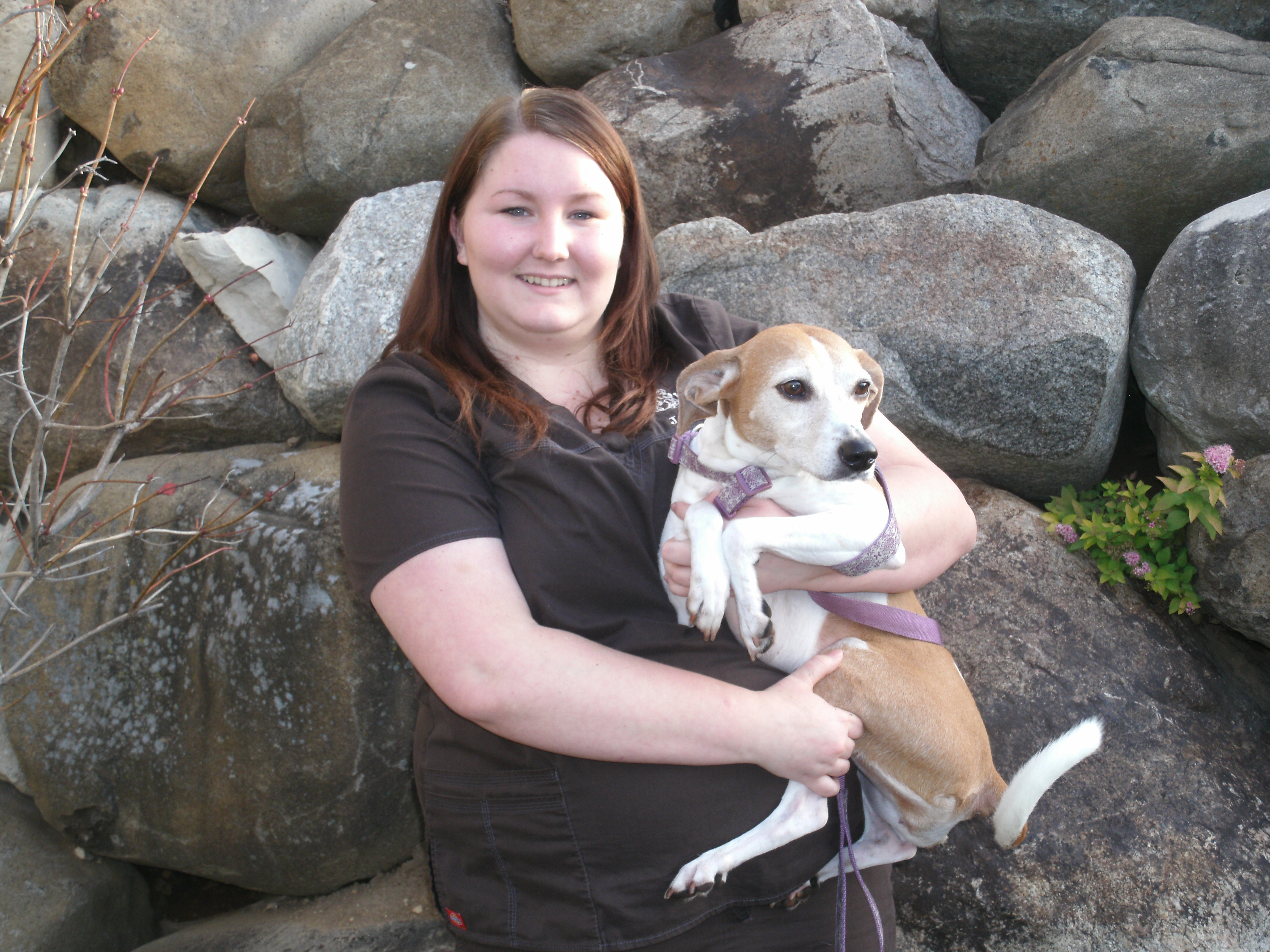 Jessie, CVT
Jessie  graduated from Globe University's Veterinary Technology program in 2011. She has spent the majority of her life taking care of animals, whether it was volunteering at local humane societies when she was younger, or more recently working in a clinical setting. She has had lifelong passion for the care of animals and always knew that was what she wanted to do in life. She currently spends her days with her dog Susie, and two cats Sam and Spice.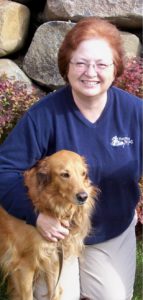 Luann, Veterinary Receptionist
Luann has worked in Customer Service Related positions for 10 years before starting at Harmony in September 2003. She has one daughter, Michelle, who graduated from Marquette University in May 2003, a Golden Retriever/Sheltie mix named Rylee and the newest addition, Reagan, a Labrador Retreiver Mix.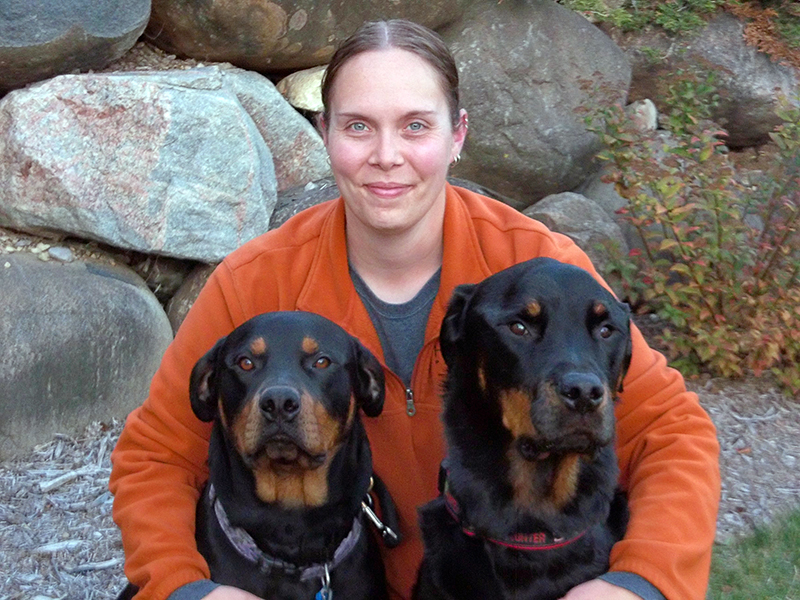 Teresa, Day Care Manager
Teresa always loved animals ever since she was a little girl. She volunteered at Washington County Humane Society dog walking and playing with the pups. Wisconsin Humane Society was the next stop for knowledge where she had hands on dog training since 2007. She is currently volunteering with For Pet's Sake as an assistant dog trainer. She also volunteers with the Wisconsin Rottweiler Rescue, which is dear to her heart. She started a carting group with some of her classmates called the Carting K-9's and do demos and parades. Teresa started at Harmony Pet Care in early 2008 and quickly showed her knowledge of pets and training and became our Pet Clinic Supervisor soon after she started. Teresa is now our Day Care Manager.
She shares her life with her Rottweiler, Weston. Who she works with on a daily basis with his manners. She has him in Rally, carting, lure coursing and agility.  She has a new addition to the family, Ransom who she has started working with training on a daily basis.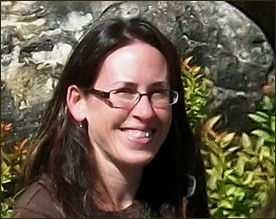 Heather, Pet Care Supervisor
Heather graduated from the University of Wisconsin- Milwaukee with a Bachelor's degree in Biology. She started at Harmony in October of 2004 as a part-time dog handler. In the fall of 2006 she took over the full time position of Pet Care Supervisor. Throughout the year she enjoys spending time outdoors, either in the snow or camping in the summer with her family.