Grooming: The Importance Of Nail Trims and Nail Finishing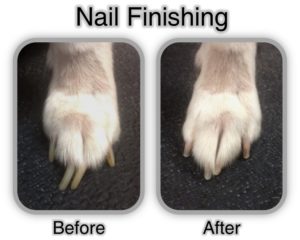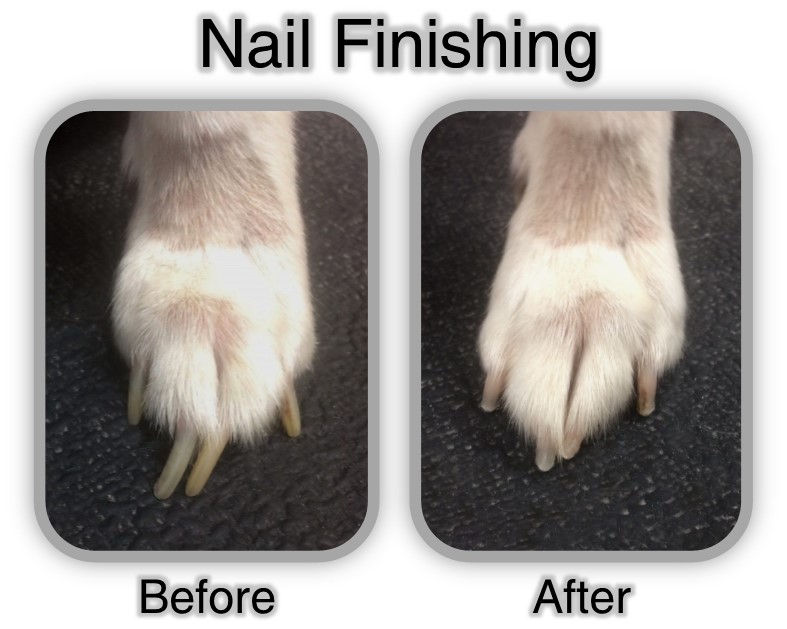 Dogs need their nails clipped and filed on a regular basis, usually every 2 to 3 weeks. It is not uncommon for dog owners to wait too long between nail trims. Overgrown nails can raise a number of health issues– extended growth can result in painful ingrown nails that curl into paw pads and elongated nails affect the comfort and health of dog's paws and legs. Some dogs will find it difficult to place their full body weight on their feet when nails become overgrown. As a result, these dogs can develop sore feet, legs¸ hips and overall discomfort. A simple walk can then be a painful experience for them.
At Harmony Pet Clinic our
Grooming Salon
offers Nail Finishing as a valuable addition to trimming. Nail finishing can get nails shorter and smoother than trimming alone. We use a rotary, filing tool to get rid of rough edges and round the nail leaving a soft finish so they won't scratch themselves, humans, furniture or hardwood floors.
Ask our Groomer about adding Nail Finishing to your dog's nail care regime today.