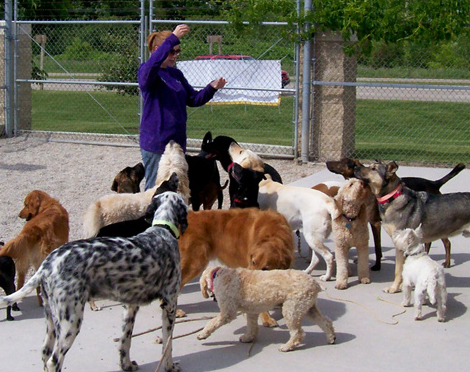 Your dog is terrific until a squirrel, another dog, heck,even a plastic bag comes by, then you find yourself hanging on to the leash with all your might and no matter what you say or do, your dog totally ignores you..If this is your experience, then this class is what you need.
This is a behavioral class, not a manners class. We will be working to change the way your dog thinks and instead of reacting and getting out of control, to calmly look to you. Sound impossible? It isn't! Using sound, proven methods that come from Behavioral Science, you will see remarkable improvement.
Class size is kept small (4 – 5 dogs) so you receive more individual attention. Dogs must be over 6 months old. Beginning K9 Manners helpful, but not required.
$190.00 for six weeks of 1 hour classes each week
Start Dates of Sessions
Wednesday, January 3rd 7:00pm
(Dogs do not come to the first class)
A great place to start your puppy's education! Your pup is at the critical stage of development (3-16 weeks) where seeing and experiencing novel people, places, sounds , textures, and other pups, and at the same time, having good associations, will help them grow into a sound, confident dog. In K9 Kindergarten, they will have all of these experiences in a safe, fun manner.
You will learn how to teach your puppy manners that will last a lifetime. Really Reliable Recall, Sit, Leave It, Drop It, Loose Leash Walking and Relax on a Mat, along with learning how dogs learn, and techniques that make training fun and effective! Learn how to effectively potty train your puppy, end the puppy biting, and keep your puppy from destroying your home. There is loads of Puppy Play Time where your pup plays off leash with the other puppies.
Puppies between 7-15 weeks of age. $140.00 for six weeks of 1 hour classes each week (includes clicker).
Dogs over 6 months old. Beginning K9 Manners helpful, but not required. $100.00 for four weeks of 1 hour classes each week.
Start Dates of Sessions 
Monday, January 8th 6:45pm
Wednesday, February 28th 6:45pm
(Puppies do not come to the first class)
Beginning K9 Manners with Dog Lady Family Dog Training
Having polite, well-mannered dog doesn't just happen, it takes time and patience and knowing how to communicate and teach your dog. You, and your dog, will learn about Canine Body Language (what is your dog telling YOU?), how dogs learn, and effective, humane and fun techniques that will turn your unruly dog into a great member of the family. Sit, Down, Stay and Come of course. But also, Loose Leash Walking, Leave It, Drop It and Relax on a Mat and more are covered in this six week class.
Advanced K9 Manners with Dog Lady Family Dog Training
Picking up where Beginning K9 Manners left off, this class is custom tailored to each individual class and the goals desired. Stays with even more distractions, real world skills such as laying politely while you eat, greeting others (human and canine) calmly, automatically sitting when you stop walking, working at a distance, being sent to relax on the mat and even better leash skills. Members of the class come up with goals and the class will work on those skills particularly and others as needed. Games and exercises are used to help training be FUN for both species (Human and Canine).
Time to have FUN with your dog! Yep, your dog will be jumping through hoops and learning other new skills. A bit of Agility, some Rally-O and trick training are all a part of this class. Your dog will gain confidence while learning new things and overcoming obstacles. You will have a great time and become a real team!
The two things most folks want from their dog is to walk nicely on leash and come when called.​  This quick 3-Week class will cover both.  Learn how to teach your dog to walk WITH you and not drag you!  You will be a real team and walking will be enjoyable.
Having your dog race to you when called can be life-saving!  Learn how to get your dog to happily run to you when you call.